My name is Raúl Gámez and I've been working at I.T. almost 20 years.
If you ask me about my training I will tell you that it's very important for me and I try to dedicate as much time as I can.
I've a Open Source Master's Degree and a Bachelor Degree in Computer Science, in addition to various certifications, both technical and in project management and methodologies (PRINCE2, LEAN IT, ITIL, etc.).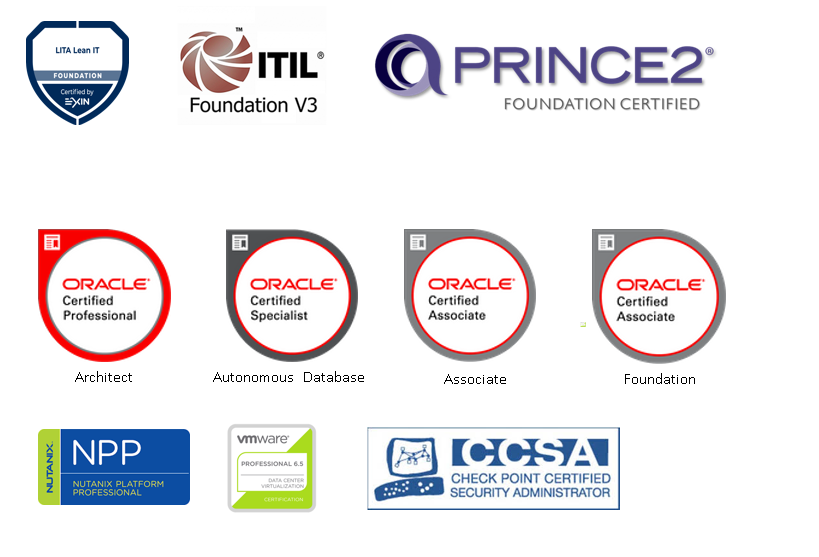 In these years I had the opportunity to participate in important projects for public and private sectors and to work in important IT companies, such as Huawei or Oracle.
Regarding my career, I have played different roles, from sysadmin and expert security consultant, where I developed the first draft of some of the ENS adoption guides (CCN-STIC 811 and 818) to project manager leading "top" equipment and facilities (projects and Datacenters).
Currently I'm Cloud Architect at Oracle, and one of the main OCI evangelist in Iberia region, in addition to being vEXPERT from VMware and OCI Champion from Oracle.
I'm especially interested in everything related to the architecture and design of systems in complex environments, so in this blog it will not be unusual to see articles related to data center management, Cloud, virtualization, Hyperconvergence or computer security. You can also find information related to project management from a professional point of view and focused on the IT world.
Those who wish to contact me can do so in various online media (@aodbc on Twitter or this blog) and I will be happy to share opinions as I have free time.
Although for work I spend a large part of my time traveling, delivering talks and training ......, I always try to make free time to collaborate with non-profit and educational organizations, if this is your case and you are interested, don't hesitate to contact me. If, on the contrary, what you need is professional advice or services, I will try to help you or direct you to whoever can do it if it is in my hands.
Finally notify that the opinions are the property and responsibility of their respective authors (including mine) and NO represent or can be considered "official" communications or positions of the company for which I work.
I hope you enjoy reading this blog as much as I do writing it.